Letter from The General Manager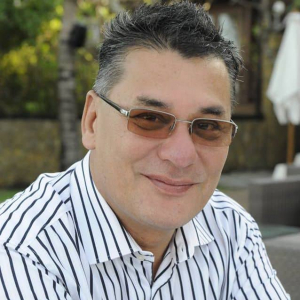 We hope this letter finds you all well.
Coming to the end of April, and the weather is beautiful, tropical harmony. Easter was a huge success for us, lots of Easter eggs, an amazing Easter Sunday brunch was fully subscribed and enjoyed by all.
Bali Mandira is a buzz right now, with the final preparations for the 38th Anniversary, with eclectic excitement in the air, among our associates and many long time returning guests alike.
Tomorrow is a bank holiday, May Day or locally known as Labor day.
We have many of our Japanese clients celebrating their Golden Week with us, one of my repeater Japanese guests whom I met with was overjoyed to be back in Bali, retorted, dark cold nights, then Sakura and now Bali ahhhh! Amazing isn't it how Bali becomes the 2nd home from home for so many.
We are ready for our Islam guests who want to stay with us for Ramadan, our team have prepared a delightful package to assist our Indonesian guests to enjoy this special period for them.
If you are planning on a visit, please check out our Current Best Promo Rates for your next stay here.
I look forward to welcoming you to our piece of Paradise.
Best Regards,
Ray Clark