TEAMING UP WITH OUR BELOVED REPEATER GUEST TO SUPPORT SUNGAI WATCH COMMUNITY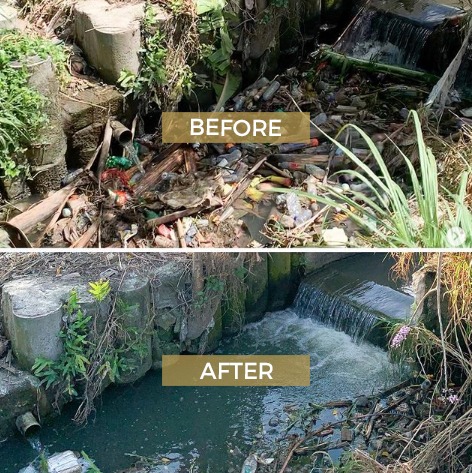 On 21st of March 2021, Bali Mandira Beach Resort & Spa and Azul Beach Clubwere humbled to be able to team up with Mr. & Mrs. Hooper (our beloved loyal patrons from Australia) to support and provide donation for @sungaiwatch as part of our CSR program.
SUNGAI WATCH (@sungaiwatch) is a community river cleanup organization that has the mission to protect waterways, starting in Indonesia. They are developing and testing simple trash barriers to prevent plastics from entering into our ocean.
With Bali Mandira's CSR Team and cash donations from Mr. & Mrs. Hooper (our repeater guests from Australia), we wanted to show our support & appreciation to Sungai Watch who has become the ocean heroes for our ocean and to clean up Bali.
We are touched by Mr&Mrs Hooper beautiful heart and generosity to support this worthy cause for a Clean Bali. And so we'd like to extend a big Thank You to the Hoppers for their donations and continuous support towards our CSR program and for our Bali Island.
Terimakasih, Rodney&Kaylene Hooper!