The Balinese Hindu Celebration of Galungan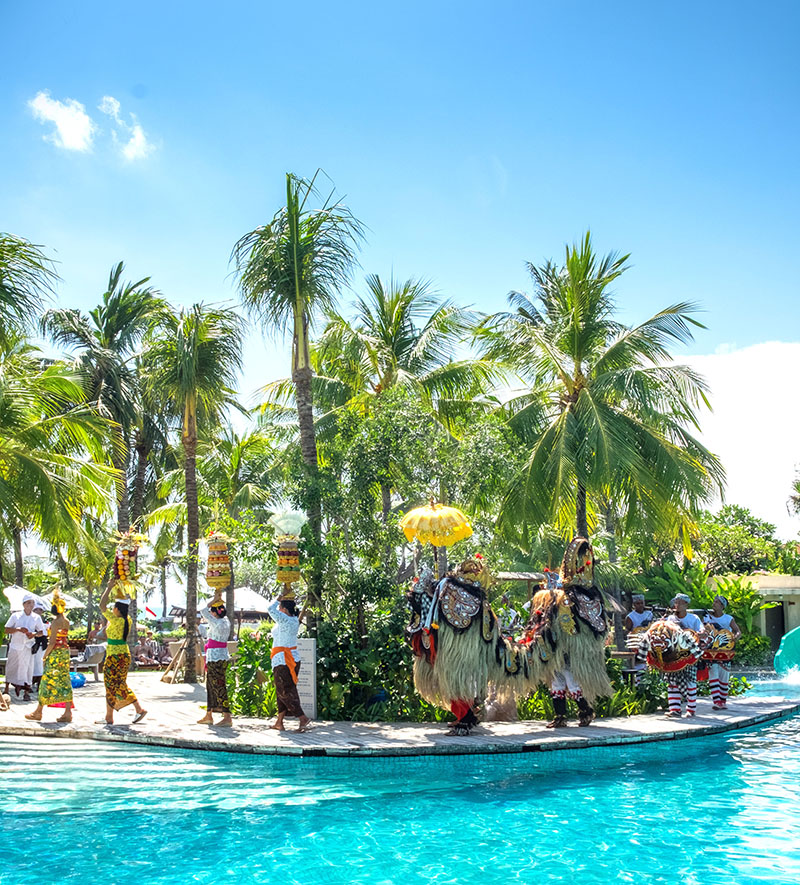 The Balinese celebrate the day of Galungan, which commemorates the triumph of Dharma over Adharma, or good against evil, this July 22nd 2019 till the 25th 2019. Second in significance after the Nyepi or Saka New Year, this observance comes twice a Gregorian year, as the Balinese use a 210-day calendar system known as the Pawukon that is the basis for their daily rituals, temple anniversaries and holidays.
Galungan ceremonies are perform during this 10-day Festival period are generally considered to be the most important ones of Hindu Bali. During this period the followers of the Balinese Hindu Dharma religion focus on the importance of living a life based on dharma.
On Galungan day itself (always the Wednesday) it's a time for families. Every Balinese will return home to their family compound. In the morning they will all go to their village and family temples to pray. Many restaurants and shops close for a few days and Bali will be very quiet and peaceful during these days.
If you're happen to be in the island around this time, this is definitely an event that is not to be missed, a cultural experience where you can wander around the island where the Balinese Hindus will be celebrating with communal feasts, as well as baking traditional rice cakes and erecting iconic 'Penjor' bamboo poles can be spotted along the way in the streets of Bali.