Babi Guling Night at Bali Mandira Every Friday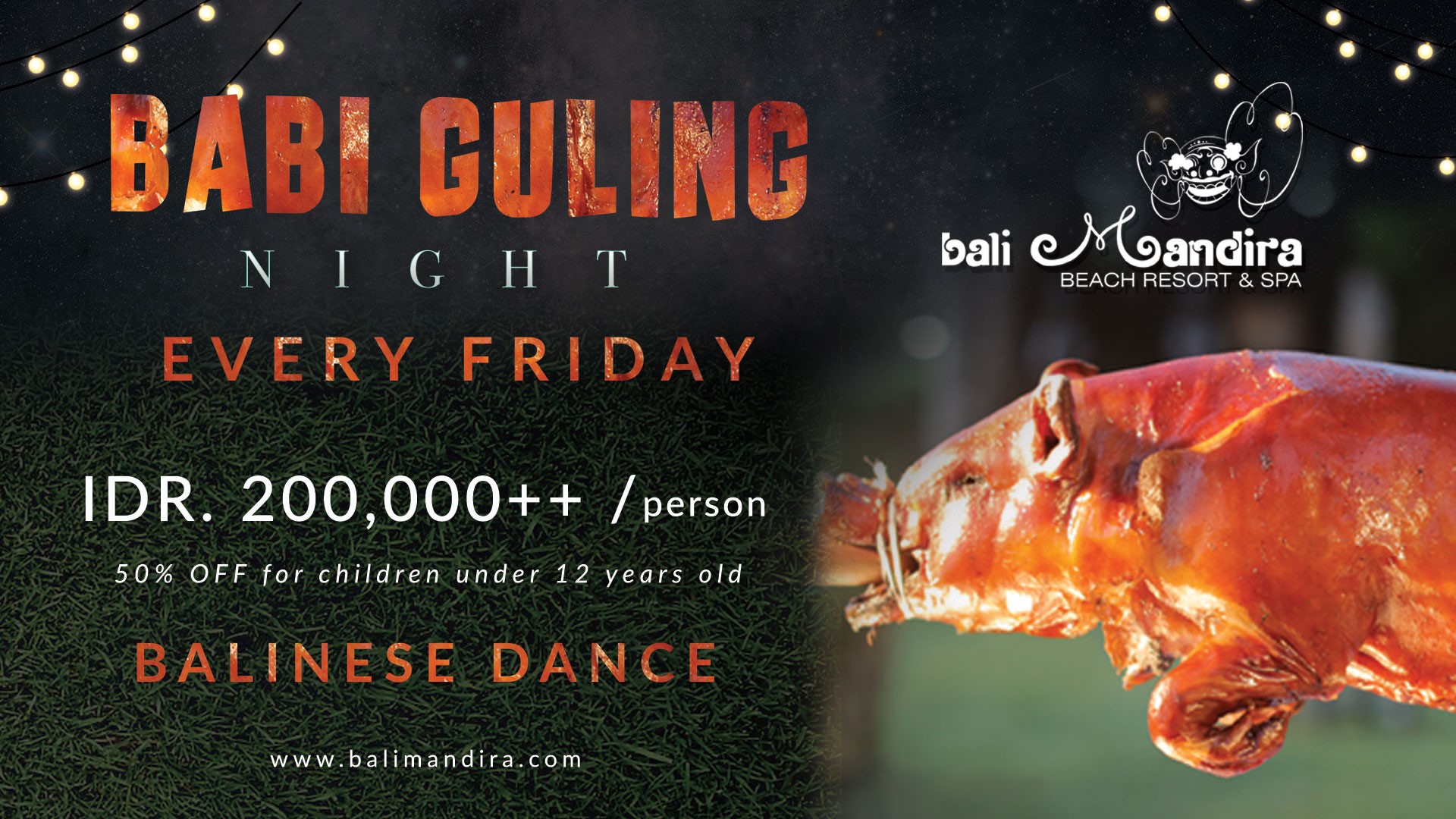 *THIS EVENT IS NOT AVAILABLE ANYMORE*
Babi Guling, or Suckling Pig, is one of Bali's most famed dishes and visitors have even been known coming to Bali just to eat it.
The pig is stuffed and infused with a spicy concoction typically involving turmeric, coriander seeds, lemongrass, black pepper and garlic, and traditionally spit-roasted.
For those that have never tried it, go out immediately, track some down and explore this traditional Balinese cuisine, available every Friday from 7 PM onwards.
Book your table now at reservation@balimandira.com.
*THIS EVENT IS NOT AVAILABLE ANYMORE*